Yesterday I was at Goodwill when I saw it...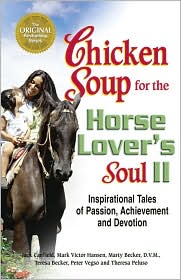 That's right. A copy of "Chicken Soup For The Horse Lover's Soul II".
Wha...What? You know that this means two things, right? Someone had to have purchased this book to begin with for it to even be at Goodwill. And not only that...someone had to have purchased the first edition of this book causing them to want to make another!!!
I should have bought it. Maybe it would have been a good read?